Ref:
Date:
Location:
Photographer:
Ref:
Date:
Location:
Photographer:
Magical Woodland Wedding
26/07/17
'We used Star Ceremonies for our wedding and it was perfect. From the first stage of planning to the wedding itself, Evelyn is a helpful, professional and kind person, she helped make our wedding the perfect day, even the guests were saying how good she was.' Vinno & Briony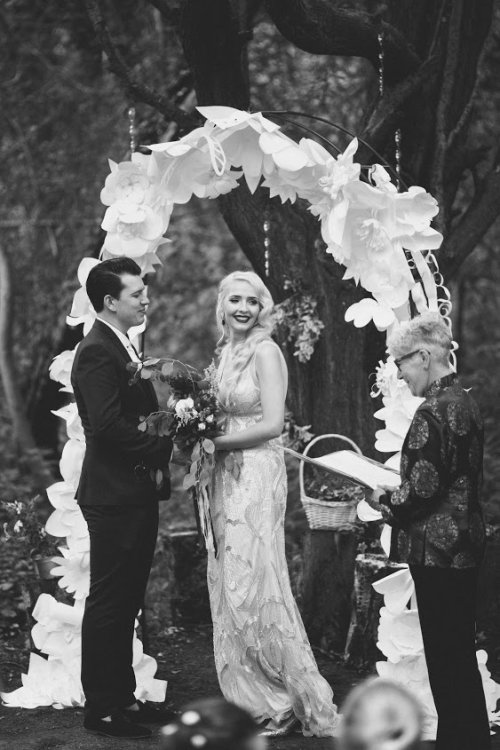 It was an absolute delight to conduct Briony and Vinno's magical woodland wedding at the wonderful Scraptoft Hill Farm near Leicester. The guests all had to make their way through a pathway with overhanging branches to a clearing in the woods.
The bride made her entrance through the woods with her father who was holding a little dog!
The ceremony was simple and personalised, exactly right for Vinno and Briony. They were married under a beautiful archway of large white paper flower cut-outs under a pair of stunning twin trees.
Vinno's two lovely little nieces were the ring bearers and Briony's mother had made a ring cushion with a pair of skeletons embroidered on it saying 'till death do us part!'
Photos courtesy of James Mottram Photography.